Zeus


Vital statistics
romanji name
nura rikuo
kanji name
奴良 リクオ
english name
no information
race
human (day)

yokai (night)

birth date
September 23, 1997
age
no information
gender
male
height
148 cm (human)

175 cm (yōkai)

weight
48 kg (human)

66 kg (yōkai)

eyes
brown (human)

red (yokai)

hair
chocolate (human)

white-black (yokai)

status
affiliation
Kiyojūji Paranormal Patrol
occupation
no information
relatives
Nurarihyon (grandfather)

Yōhime (grandmother)
Wakana Nura (mother)
Rihan Nura (father)

first appearance
manga debut
Act 1
anime debut
Episode 1
voices
Seiyū
Jun fukuyama

Eri kitamura (young)
Rikuo nura is of 1/3 human and 1/4 yokai blood. He lives in a large complex full of yokai within the Nura Clan with his mother wakana nura and his grandfathers is nurarihyon ans youhime and his father was rihan nura. He transform into human form during the day starting at morning, but then turns willingly into a yokai at night.
appearance
Edit
human form
Edit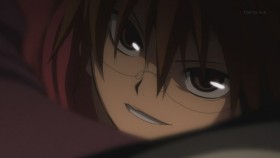 When in human form his eye color and hair is brown, and he has no markings beneath his eyes. He also wears glasses, but appears to not ned them since he can still see farther than glasses could assist him thanks to his demon blood. He has a regular school and hangs out in a Yokai Research & Investigation club with his human friends. His personality is kind of weak willed at school, but when amongst his clan, he is strong willed and does not hesitate to give orders. He usually wears red clothes and a blue yukata with a black kimono tied with white string[?]as well as his school uniform. His neighbors are kana ienaga and yura usami.
yokai form
Edit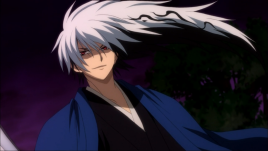 galleries
Edit