Ares


Vital statistics
romanji name
yuki onna (tsurara oikawa)
kanji name
雪女
english name
snow woman
race
yokai
birth date
january 11
age
no information
gender
female
height
150 cm
weight
no information
eyes
amber
hair
sky blue

black

status
affiliation
nura clan

Kiyojūji Paranormal Investigation Squad

occupation
no information
relatives
rikuo nura

setsura

first appearance
manga debut
act 1
anime debut
episode 1
voices
Seiyū
yui horie
tsurara oikawa is a yuki onna yokai that always appears by rikuo's side. she goes to school same like rikuo so that she can protect rikuo when it is in erguent. actually she can cook, but her cook is chilled.
friends
rikuo nura
jirou shima
maki saori
tori natsumi
kyotsugu kyojuji
yura keikain
toono yokai
nura clan
appearance
she appears to be human only to protect rikuo day and she appears to be yokai when she is not doing her job. (to protect rikuo day.)
human form
she joins rikuo wherever he goes. to school,and sometimes join kyotsugu's club. her personality is that she is always be cheerful and sometimes in the school she let her cold breath out. her hair is sky blue (top) and black (bottom) with a wavy colored black on the top of her hair. she use casual clothes and ofcourse school uniform.
yokai form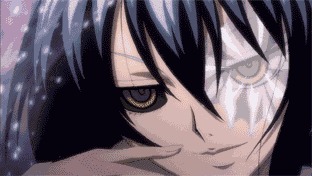 her hair is sky blue (top) and black (bottom) with a wavy black colored on the top of her hair. she use white kimono with diamond texture on the bottom of her kimono. she use ice to devence or protect.
galleries
Ad blocker interference detected!
Wikia is a free-to-use site that makes money from advertising. We have a modified experience for viewers using ad blockers

Wikia is not accessible if you've made further modifications. Remove the custom ad blocker rule(s) and the page will load as expected.